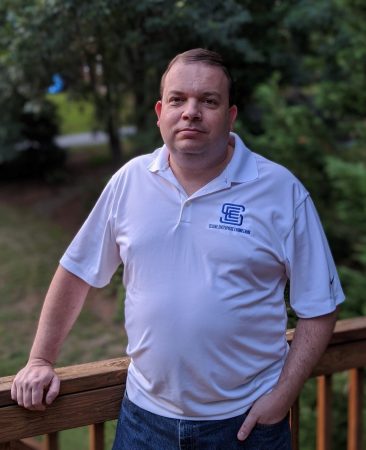 A short update. I have officially been out of the Army for 16 days now and a lot has happened. I started my terminal leave back in mid-May, at the height of the Covid crisis. To say it wasn't how I had planned to have my transition would be the understatement of the world.
In February as all of this was starting off, I accepted a position at Booze Allen Hamilton as an analyst supporting a contract for an intelligence community customer. It was work I had been doing for a few years supporting a customer that I was very familiar with and the pay was not too shabby at all. Things were looking up.
In March, the country quickly began to shut down as Covid took hold across the US. I was still in the Army, trying to do a transition with my replacement. My office began working a one week on, two weeks off schedule that made completing a Vulcan mind-meld significantly harder to complete. As the vast majority of the world transitioned to a work-from-home model, a large part of the government shut down, including the group that was responsible for processing my security clearance transfer to Booze. I wasn't set to start until September (because of the law, you aren't able to double dip with the government) but I was definitely getting nervous.
By April when it became apparent that Covid wasn't going anywhere, I began to get nervous. Out of the blue, I got a call from a recruiter with Northrop Grumman looking for a networking engineer to lead a small team designed a network for an air defense network for a foreign customer. While I didn't have much experience with air defense systems, a network is a network. Toss on the fact that because it wasn't a government contract, I could start as soon as I started my terminal leave from the Army.
Fast-forward to June 15th and I arrived for my first day at work at Northrop. I arrived at a large office building in Hanover, MD with a nearly empty parking lot as they too had transitioned to mostly working from home. I got issued my laptop and badges and was told to home and wait to be given some work.
After talking to my boss and others, I realized that the contract that I had been hired to work was getting delayed and hadn't actually been signed yet. I did some bits and pieces of work here and there but was really only working maybe half-time at best. I was still getting paid full-time, but to say I was bored would be a huge understatement. I spoke to my boss to try to find a project that I could work on but it just didn't come about.
After two months of spending most of my day on Facebook, I decided to look at other options. I was introduced to the owner of Secure Enterprise Engineering (SEE) by a friend and fellow warrant who was working there part-time.
SEE was looking for an engineer to join a small team building a completely automated hunt kit to support the Cyber National Mission Force's (CNMF) Cyber Protection Team (CPT). I gave notice at Northrop and a week later started at SEE.
I've been with SEE for two weeks now and honestly, love it. It's a small team of talented engineers solving a fun challenge. This is actually a project that I started five years ago when I was on one of the CPTs, but this is my chance to actually professionalize it.
I write all of this for a couple of reasons. First, know what makes you happy and find it. I hate being bored and hated my job at Northrop. There was nothing wrong with the company itself, and if the timing had worked out, I likely would have been happy with the job. Unfortunately, that just didn't work out that way that anyone wanted it too.
The other thing I will point out is to always have options. When it became obvious that my position at Booze was going to get delayed (as a side note, I still haven't told Booze that I had moved on although if they read this…. And despite the fact that I was supposed to start two weeks ago, I haven't heard a word from them in a few months), I started looking at options.
When it became obvious that Northrop wasn't going to be able to give me what I needed, I began looking for options.
While the Army retirement and VA gives me a pretty decent paycheck just for breathing, I still need a job that pays some and I personally needed one that kept me engaged. Who knows what the future will hold for me, but so far, things are going pretty good. Unfortunately I have several friends who are also transitioning that haven't been as lucky.