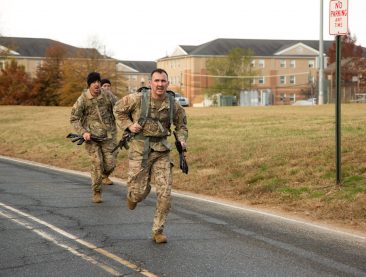 Last week was the 6th annual Army Cyber Skills Challenge (ACSC) hosted by my home unit, 780th MI Brigade.  If you don't recall, I first wrote about ACSC about this time last year.  This was the 2nd year in a row that I served as the OIC for the event, and it was truly bigger than ever.  ACSC started 6 years ago as a one day event on a weekend and has now grown into a nearly three day long event occurring at four remote locations with over 100 particpants.  While there are many cyber capture the flag type events (West Point has their Army Cyber Skills CTF coming up next month), but this is the first one designed to look at the total cyber Soldier.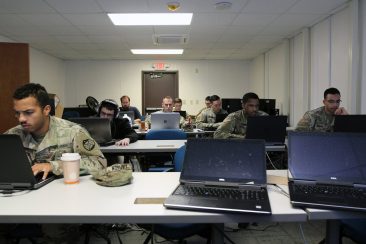 This year's physical portion consisted of a 1/1/1 APFT, the Army Combat Fitness Test, and a 10k ruck march with 35 lb load.  Additionally, we included several tactical tasks for the first time ever to include a land navigation course, 5 warrior drills, and some general knowledge tests.  All of this occurred on the first day, and I can tell you was truly an ass beater.  What I found really interesting was the scores for the ACFT.  We used the exact proposed standards (at least as reported by Army Times).  I don't think we had anyone not pass one of the events.  For the power throw, we had an average score of 78 points.  For the release pushup there was an average score of of 76, for the Sprint/Drag 91 points, 77 points for the leg tuck and 86 points for the dead lift.  Out of a total of 1500 possible points on the physical/tactical portions, the average score was 1083.
The technical portion was a solid 24 hours of capture the flag events.  This year again, we hosted the technical portion on Amazon Web Services (AWS). There were a total of 48 challenges for the tech portion for a total possible score of 2,315.  The high score was was 1600 with the average being 433.  A total of 1436 flags were captured by everyone.
This year for the first time ever, we had a non-West Point graduate win not only the technical portion, but the overall event.  SGT Jonathan Haubrich took first place in both the technical and overall event.