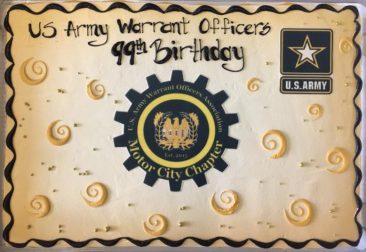 Earlier this week HRC released MILPER message 18-144 which announced the schedule for the FY19 Warrant Officer Selection Board.  The schedule is as follows:
26 Nov 2018 (Packets due to Recruiting Team 28 Sept 18)
14 Jan 2019 (Packets due to Recruiting Team 30 Nov 18)
18 Mar 2019 (Packets due to Recruiting Team 18 Jan 19)
13 May 2019 (Packets due to Recruiting Team 22 Mar 19)
15 Jul 2019 (Packets due to Recruiting Team 17 May 19)
16 Sept 2019 (Packets due to Recruiting Team 19 Jul 19)
Signal will be part of the Jan, May, and Sept boards while Cyber will be in the Nov and May boards.  The basic requirements to drop your packet include:
Applicants should refer to AR 135-100, para 1-6, AR 350-1, para 3-13 and AR 611-110, para 2-1 for additional details or visit www.gowarrantnow.com for more information.
High school graduate or pass the GED test.
General Technical Aptitude Area (GT) score of 110 or higher
Secret clearance before applying.
U.S. Citizenship.
In compliance with Army body composition standards IAW AR 600-9.
Able to take and pass the standard three-event APFT
Able to walk the 6.2 mile foot march with 48 lbs. in their rucksack within school time parameters.
Meet the proponent's prerequisites for the WO MOS for which they are applying.
Not have exceed 12 years of active duty as of the date the DA Form 61 is signed by the applicant.
Maximum age is 46 yrs for all Technicians and 33 yrs for 153A MOS.
Applicant must be worldwide deployable.
Personnel applying for a WO MOS that is grouped in a higher Physical Demand Category (PDC) compared to their current MOS/AOC (primary or secondary) must take the OPAT prior to application submission. Example: 68W (Moderate -PDC) applying for a 153A (Heavy-PDC).
In compliance with the Army's Tattoo, branding, and body mutilation policy.
More information can be found at www.gowarrantnow.com.