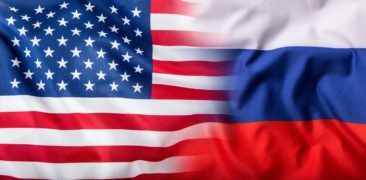 In what many analysts are calling a surprising move, Secretary of Homeland Security Kirstjen Nielsen on Friday announced that the department had completed a mutual assistance agreement with Russia to help ensure that each countries voting systems were secure. For many years now, security researchers have been concerned about the ability of malicious actors to attack not only the voter registration systems but also the actual voting systems themselves. "Today the we take the first step that the previous administration should have taken years ago. Today we ensure that each citizens' vote is counted as intended."
While details of the agreement are still being worked out, it appears that a new department within the Department of Homeland Security will be created. The Department for International Cyber Cooperation (DICC) will be tasked to work with their Russian counter parts at the State Utility and Cyber Response Department (SUCR).
Former Senator Rick Santorum has been picked to be the first DICC head assuming he is confirmed by the Senate. "It is in both of our countries interest to have fair and accurate elections. DICC and SUCR will work together to ensure that this critical infrastructure is secure for this year, and all future elections" said Santorum.
Shortly after the announcement, the Russian embassy announced that President Vladimir Putin had selected Eugene Kasperky (founder of Kaspersky Labs) to lead SUCR. "I look forward to working with the American DICC and Senator Santorum to exchange technical knowledge and ensure the integrity of both countries elections" Kaspersky said in a written statement.
In related news, the DOD today announced that as part of its ongoing effort to ensure security and increase cooperation with Russia, that Russia was being added to the so called "five-eyes". The five-eyes is a group of countries (US, Canada, United Kingdom, Australia and New Zealand) who share some of the worlds most secret of intelligence.