On Wednesday the Army released MILPER message 18-126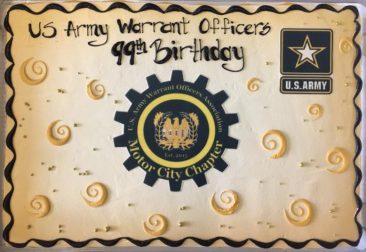 announcing the FY19 Signal Regiment Officer Programs.  The programs are open to all 25 branch and FA 26 branch officers as well as 255 warrants and is designed to offer broadening opportunities for Signal officers.  In order to be eligible, you must be a 25 or 26 series active duty officer or an active duty 255 series warrant and have at least one year time on station (some exceptions if you are in the national capital region).  There is an ADSO attached to each of these programs.  All applications are due NLT 20 July 2018.
Federal Communication Commission Fellowship
The program is open to one warrant and one officer per year.  It is designed to give participants an in depth and detailed working knowledge of the FCC and it's mission.  Participants are assigned to the Policy and Rules Division within the Office of Engineering and Technology.  You're there to assist in evaluating opportunities to share spectrum allocations with federal users, policy and rule making, and the processes for coordinating frequency assignments with the federal government.  The one year fellowship has an ADSO of two years served concurrently with a two year utilization tour at the Army or ACOM level working with spectrum management.  This assignment could include DISA, Army CIO/G6, USAREUR, USARPAC, Army North, III Corps, and XVIII Airborne Corps.
For officers you must be in the rank CPT-MAJ and year group 12 or later.  You must be current on your PME (CCC or ILE) and be able to get an TS-SCI clearance.  For warrants you must be in the rank of CW3-CW4, be current with PME, and able to get a TS-SCI clearance.
Training With Industry
TWI is a 12 month broadening program with 24 month utilization tour that offers hands-on experience with top defense and information technology companies.  There is not a set number of participants but utilization assignments include ARCYBER, NETCOM, MDW, USAREUR, USAPACOM, TRADOC, and DISA.  The utilization tour is served concurrently with a THREE year ADSO.
For officers you must be a CPT-LTC BR25 or FA26 (BR25 officers must be in year group 12 or later).  You must have at least three years and less than 19 years of active federal service, and a final TS-SCI clearance, and be current on PME.  For warrants you must be CW2-CW4 255 series warrant (CW2s must have at least 4 or more years time in grade), less than 24 years Active Warrant Officer Service Time, a final TS-SCI clearance and current on your PME.
Advanced Civil Schooling
ACS is designed to allow officers to get their advanced degrees in an area approved by Signal Branch.  Participants are PCSed to their school location while assigned to the Student Detachment at Fort Jackson, SC.  To be eligible, you must be a Signal Officer (BR 25/FA 26) in the grade of CPT-MAJ or a 255 series warrant in the grade of CW2(P) or greater.  25A CPTs must be in year group 13 or later.  All officers must be current on PME, fully deployable (not waiverable) and not attended or otherwise utilized Army funding for a Master's program (TA and GI Bill does not count).  You will get an ADSO of three days for every one day of the program.