Earlier this week, the FCC, "lead" by Ajit Pai voted to repeal its policy of Net Neutrality.  The policy was put into place in Feb 2015 after the FCC (at the time under the Obama administration) made the decision to classify ISPs as a public utility under Title II of the Telecommunications Act.  For a lot of people (myself included for a while), this doesn't make a lot of sense what any of this means so let me try to take a few minutes to explain (at least my understanding of it).  For a condensed (and funny version) of this breakdown, check out this segment from John Oliver's Last Week tonight.
What is Net Neutrality
The idea behind net neutrality can be a little hard to understand but basically it's the idea that as a customer of an Internet Service Provider (ISP), I am paying to get a service (my Internet connection).  Because I have paid for it, I should be able to use it for whatever I like (within legal limits) as long as I stay within the bounds set by my agreement (i.e. line speed or data limits).  If I want to use that bandwidth to listen to music on Pandora, or watch TV on Netflix or even view perfectly legal midget porn…..that's my right.  Likewise, companies like Facebook, Google, and Netflix among many others pay for their ISP connection.  They pay for the bandwidth that they are using so that they can upload their content for me to download.
Net neutrality is the idea that all data on the network is treated equally regardless of what type of traffic it is, who it's coming from where where it's going to.  That means that data from Netflix has just as much of a chance to get through as data from Hulu.  Data from Skype has just as much of a chance to get through as data from the carriers own IP voice service.  Basically, there is no winners or losers (at least not because the ISP is preventing or prioritizing traffic.
Telecommunications Act of 1996
The Telecommunications Act of 1996 was the first major write of the 1934 Communications Act (Think about how much communications has changed between 1934 and 1996, and how the hell it took 62  years to actually re-write the law).  There are a lot of details within the law (many of which I don't understand nor do I really care to).  One of the things that it does do though, is make a distinction between a telecommunications carrier and information service.  A telecommunications carrier is someone that offers telecommunications service for a fee which are generally available to the general public.  A information service on the other hand means to offer a capability for generating, acquiring, storing, transforming, processing, retrieving, utilizing, or making available information via telecommunications.  Now here is the important part……a telecommunications carrier is a regulated entity while a information service isn't (at least not by the FCC).
A Brief History
Basically from the start of the Internet, it has operated under many of the principals of net neutrality.  As a customer, I paid my bill and used the bandwidth how I wanted to.  One of the first times that the idea behind net neutrality was challenged was in 2007 when Comcast was caught actively trying to block peer-to-peer connections used by such software as Bit Torrent.  It was only after some time passed when the FCC took action that forced Comcast to allow traffic to pass unhindered.  In another much smaller example, the Madison River Communications  company was fined by the FCC after it was found to have been blocking it's customer's use of Vonage because it was competing against it's own phone service.
Between 2005 and 2012 there were no less than five attempts to move legislation through Congress that contained net neutrality provisions.  Each bill basically sought to prevent ISP from introducing tiered service models where quality of service was based on how much you were willing to pay.  This is different from how most companies currently operate where the only thing that is discriminated by your service level is the amount of bandwidth you have access to….how you use that bandwidth is up to you.
In 2010, the FCC approved its Open Internet Order which banned cable and telephone companies from preventing access to competitors and put in place six basic ideas of net neutrality which included transparency, prevention of blocking, and a ban on content discrimination.  It also allowed ISPs to conduct necessary network management, allowed some exceptions to mobile service providers (i.e. cellular companies) and put in place an advisory committee to help the FCC monitor the state of the Internet.  In January 2014, the DC circuit court determined that because these ISPs were classified as common carriers, that they fell outside of the purview of the FCC.
In Feb 2015, the FCC voted to regulate ISPs as a common carrier under Communications Act of 1934 and Telecommunications Act of 1996.  The final rules were published on April 13, 2015.  This is how the Internet has operated until very recently when President Trump named Ajit Varadaraj Pai as the new FCC chairman.  Pai, who used to work as lawyer for Verizon (one of the companies he now regulates) made it no secret from the very beginning that he was opposed to the regulation of ISPs under Title II.  He argues that ISPs can be trusted to act properly on a volunteer basis.  In May, the FCC started the process to remove net neutrality and began the public-comment period which puts us to now, where the FCC is expected to take it's final vote next week.
Why this Matters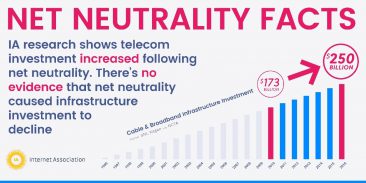 One of the primary arguments against regulation of the ISPs is that they will reduce the amount of money that ISPs invest in their networks because it will be harder for them to recoup their investments.  To prove this point, Pai uses figures that show the 12 largest ISPs reduced their investment by 5.6% between 2014 and 2016.  First, a 5.6% reduction over two years is hardly a significant drop or a trend and can be expained by a number of reasons (none of which have anything to do with net neutrality).  More to the point though, a better examination of the figures actually shows a 5.3% increase in investment over the same period of time.  When you combine this with the fact that over the last few years, there have been several multi-billion dollar acquisitions of ISPs (something that seems unlikely if you don't think you can recoup your investment), the argument is even weaker.
Another argument is that the ISPs can regulate themselves and won't actually do anything that we have been worried about.  For several years, Comcast's net neutrality page has said "Comcast doesn't prioritize Internet traffic or create paid fast lanes.".  That section was removed on April 26 leaving one to only assume that they no longer plan to live by this commitment.  By coincidence, April 26th is also the day that Pai announced the first version of his plan to remove the current rules.  Likewise, several other ISPs have also begun to quietly make small changes to their statements in reference to net neutrality.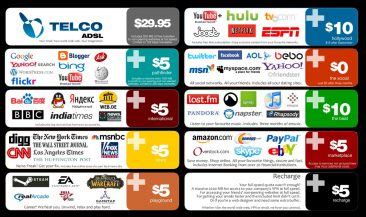 Lets be honest.  Do I think that now that net neutrality is gone, that the Internet will change overnight?  No, of course not.  But I do think it is the start of a slow movement in the wrong direction.  Comcast appears to be leading the way, getting ready to established tiered service.  Once this is proven successful, it will be quickly adopted by the other ISPs.  While this doesn't actually block content, lets be honest, speed matters.  If I have to chose between trying to watch something on Netflix that is constantly buffering or Hulu with no delay at all (which happens to be owned by Comcast), its going to be an easy choice.  Eventually, this change will continue to expand until eventually content is actively being blocked.
This problem could be solved very easily if Congress would actually take of the matter.  Recent polls show popular support from both parties for many of the principals of net neutrality.  I would hazard to guess that if congress were to actually introduce (and try to move) a bill, that it would have strong bipartisan support (a first for this current congress).  Legislation could install many of the protections that classifying ISPs as a common carrier put in place, but could be crafted to remove much of the "over-burden" that it also installs.  Earlier this month, H.R. 4585 was introduced by Rep. Sean Maloney (D, NY-18) titled the "Save Net Neutrality Act of 2017".  The bill effectively puts a stop to the proposed changes of rules that the FCC just passed.  Additionally, Senate minority leader Chuck Schumer has also promised to force a vote  that would likewise remove the new rules.  Unfortunately, Congress seems to be fixated on removing the Affordable Care Act, and crafting a huge rewrite of the entire tax code in less than two weeks so movement on this is unlikely.
So lets kick back, get ready for the holidays and see what the new year brings.  Fingers crossed someone isn't willing to pay Comcast money to block Signal Chief from it's network in favor of SigChef.