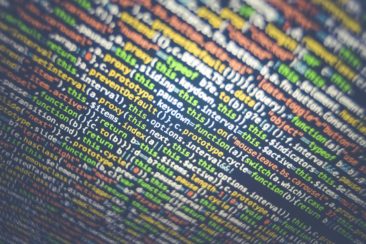 Yesterday HRC released MILPER message 19-233 which announced applications for the Computer Network Operations Development Program (CNODP) class of 2023.  For those of you not familiar with it, CNODP is the Army's school for training future cyber tool developers.  CNODP is comprised of the System and Network Interdisciplinary Program (SNIP), the Global Network Exploitation and Vulnerability Analyst (GNEVA) Development Program (GDP), and the Joint Cyber Development Program (JCDP). Basically, this is a chance for some really smart people to get some really good training and help develop capabilities and tools required for computer network operations (CNO) and to thereby develop their skills in the areas of secure system design, vulnerability analysis, computer network defense (CND), and computer network exploitation (CNE). The goal of the program is to develop a cadre of technical leaders who will improve the CNO capabilities of the Department of Defense (DOD) and Army.
Anyone interested in attending the course should meet the following requirements.
Bachelor's degree plus advanced courses or equivalent experience in the areas of Computer Engineering, Computer Science, Electronic and Electrical Engineering, or Applied Mathematics.
Exceptional academic performance and professional accomplishments, as well as demonstrated interest in and ability to perform in technical hands-on oriented work.
Well-developed oral and written communication skills.
Working knowledge in one or more telecommunications or computer network disciplines (computer hardware, software, or networks).
All Areas of Concentration (AOC) and Military Occupational Skills (MOS) are eligible to apply. Ranks eligible to apply are: Officers in the grades of O4 and below; well-qualified enlisted Soldiers of all grades; and all warrant officer grades. Applicants must be on active duty in the Regular Army.
Previous assignments should include experience in Telecommunications Operations, Computer Network Operations, SIGINT Collection Operations, Information Security (INFOSEC)/Information Assurance, or Research and Development.
Demonstrated computer programming skills in C or C++. Python and some assembly are desired.
Selected applicants must possess a TS//SCI security clearance and current CI-polygraph before the class start date of 6 July 2020.
This program requires a PCS to Fort Meade, MD with a report date of April 2020.  Enlisted personnel are required to have at least 6 years of service remaining when class starts.  Officers receive a three your ADSO for attending the class.  Everyone completing the class will incur a three year utilization tour with the CSD.  Class actually starts 6 July 2020.  All applications must be submitted NLT 23 September 2019.  Details on who to submit it and what to include can be found on the MILPER message.