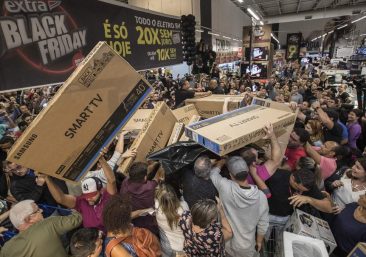 Here are the current deals that I am tracking related to info sec and other general nerdery.  Will update as I can.
Here we go again!
Pastebin – Lifetime Pro Acct.
Deal: $19.95 (normally $49.95)
Dates: Current – 11/27
Link: https://pastebin.com/pro?coupon=blackfri
Source: https://twitter.com/pastebin/status/1064836723388149760
Shodan – Lifetime
Deal: $5 (normally $49)
Dates: 11/23 – 11/26
Link: https://account.shodan.io/register
Source: https://twitter.com/shodanhq/status/1064956985089638405
Note: You can also get a free upgrade by registering with an educational email address.
Pentester Academy
Deal: $39/mo perpetual(normally $99/mo)
Dates: Current – ?
Link: http://www.pentesteracademy.com/thanksgiving
Source: http://www.pentesteracademy.com/thanksgiving
PentesterLabs
Deal: 2*13.37% discount
Date: Current – 11/26
Link: https://www.pentesterlab.com/
Source: https://twitter.com/PentesterLab/status/1064982459496853504
Packt:
Deal: $10 Ebooks and Videos, 3 for $25
Date: 11/20 – ?
Link: bit.ly/2S4DFRn
Source: https://twitter.com/PacktPub/status/1064820709355073536
Advanced React by @wesbos:
Deal: 50% off all courses
Date: Current – 11/26
Link: https://advancedreact.com/
https://es6.io/
https://learnnode.com/
https://reactforbeginners.com/
Source: https://twitter.com/wesbos/status/1064891564588187649
h/t @smoothvague
Particle:
Deal: 40% off all accessories
20% off all new Particle Mesh developer kits
Free shipping sitewide on orders over $100
Date: Friday, November 23rd 12:01am PT and ends Monday, November 26th 11:59pm PT
Link: https://offers.particle.io/holiday-sale
Source: https://twitter.com/nxvl/status/1065272773432483842
NoStarch:
Deal: 42% off everything with code: FRIDAY42
Date: 11/21 – 11/26
Link: https://nostarch.com/
Source: https://twitter.com/nostarch/status/1065298614660919296
https://twitter.com/Dave5623/status/1065319974720479232
Canary.tools:
Deal: Unlimited canary tokens free till heat death of Universe
Date: Current – ?
Link: https://canarytokens.org/generate
Source: https://twitter.com/ThinkstCanary/status/1065158663889960960
https://twitter.com/jessploit/status/1065266071442153472
VMWare Fusion:
Deal: 45% off Fusion Pro or Workstation Pro with code: BF2018
Date: Current – ?
Link: https://store.vmware.com/store?Action=home&Locale=en_US&SiteID=vmware
Source: https://twitter.com/vmwarefusion/status/1065080298793140224?s=21
Here's one for my fellow learn-through-labs and CTF enthusiasts https://t.co/SOYl892PKy pic.twitter.com/EPg5cFp3lp

— Jessica ??‍? (@jessploit) November 21, 2018
Binary.Ninja
Deal: $10, $20 and $40 coupon with purchase of a license for use at the gear store
Date: 11/23 – 11/26
Link: https://binary.ninja/promotions/black-friday-2018-twitter.html
Source: https://twitter.com/vector_35/status/1064925838683119616?s=21
Binary Ninja has coupons for free gear if you buy a license https://t.co/PqD46JtWzO pic.twitter.com/62pmIIWU14

— Jessica ??‍? (@jessploit) November 20, 2018
Hacker House
Deal: 50% off online stream Dec 4th to 7th
4 days training for $1000 which can be done remotely
Date: Current – ?
Link: https://hacker.house/training/
Contact for additional info: https://hacker.house/contact/
Source: @hackerfantastic
Nord VPN
Deal: 75% off Nord VPN
Date: Current – ?
Link: https://nordvpn.com/offer/?utm_source=twitter.com&utm_medium=social&utm_campaign=cyber_deal
Source: https://twitter.com/NordVPN/status/1065303588048650241
@decode_dev
ProtonMail and Proton VPN:
Deal: 50% off two years
Date: 11/23 – ?
Link: https://protonvpn.com/blog/black-friday-cyber-monday-2018/
Source: https://twitter.com/ProtonVPN/status/1065877925671698432
Hak5
Deal: 50% off all Hak5 Gear Guide books, Hak5 stickers and the Hak5-themed card game
$10 – $90 of a lot of Hak5 devices (see link)
Date: Current – 11/23?
Link: https://shop.hak5.org/
Source: @EanMeyer, @dsopas
F-Secure
Deal: F-Secure TOTAL / F-Secure Freedome VPN 50% off with the code: BLACKFRIDAY
Date: Current – 11/26
Link: https://campaigns.f-secure.com/black-friday/en_global/?ecid=10583
Source: https://twitter.com/FreedomeVPN/status/1065585950187765760
@eric_conrad, @JaniEkqvist
BinaryEdge
Deal: All starter accounts have their price reduced to 10$/month
Date: Current – ?
Link: https://app.binaryedge.io/
Source: https://twitter.com/binaryedgeio/status/1065618554253467648
@olihough86, @Balgan (CEO)
The Pragmatic Bookshelf
Deal: All ebooks, screencasts, and audio books 40% off with code: turkeysale2018
Date: Current – 11/30
Link: https://pragprog.com/news/annual-black-friday-sale
Source: @agebhar1
PureVPN
Deal: 88% off 5-yr plan
Date: Current – ?
Link: https://www.purevpn.com/exclusive-holiday-offer
Source: The Goog
Faraday:
Deal: Up to 40% off Faraday Vulnerability and Risk Management Platform
Date: 11/21 – 11/26
Link: http://blog.infobytesec.com/2018/11/black-week-is-here.html
Source: https://twitter.com/faradaysec/status/1065243439694938121
@oscaron another one https://t.co/qdQ6hw0bq8

— Nicolas Valcarcel (@nxvl) November 22, 2018
Tutanota:
Deal: Tutanota Premium or Pro, 5 months free
Date: 11/21 – 11/26 (PST)
Link: https://tutanota.com/blog/posts/cyber-monday
Source: https://twitter.com/TutanotaTeam/status/1065744968021655552
@TutanotaTeam
lowendbox
Deal: shared shell accounts from $1/year, VPS from $8/year + flash deals
Date: 11/23 – 11/27
Link: https://lowendbox.com/blog/black-friday-virmach-outstanding-openvz-kvm-deals-and-more-to-start-off-the-day/
https://virmach.com/black-friday-cyber-monday/
Source: https://twitter.com/bengoerz/status/1065747316030754818
Yubico
Deal: 20% off 2 Packs of the #YubiKey 5 Nano and #YubiKey 5C Nano
Date: 11/23 – 11/25?
Link: https://www.yubico.com/save/
Source: https://twitter.com/Yubico/status/1065877878649303040
https://twitter.com/troyhunt/status/1065702905968123904
@TindrasGrove, @cocaman, @drsh0
PluralSight
Deal: $100 off Annual, $150 off Premium annual
Date: Current – ?
Link: https://learn.pluralsight.com/offers/2018/black-friday
Source: https://twitter.com/troyhunt/status/1065702905968123904
@nxvl, @TindraGrove
Screenflow
Deal: 30% off new Wirecast, ScreenFlow and Switch using code: TSBLACKFRIDAY2018
Date: 11/21 – 11/26
Link: https://marketing.telestream.net/acton/fs/blocks/showLandingPage/a/5268/p/p-01be/t/page/fm/2
Source: https://twitter.com/ScreenFlow/status/1065290759740555264
https://pastebin.com/u/paranoidbacon
Charles Proxy
Deal: 30% off
Date: 11/23 – 11/26
Link: https://www.charlesproxy.com/buy/
Source: https://twitter.com/charlesproxy/status/1065698785194459136
https://pastebin.com/u/paranoidbacon
Applied Network Defense
Deal: All courses 20%+ off
Date: 11/23 – 11/26
Link: https://www.networkdefense.io/library/
Source: https://twitter.com/chrissanders88/status/1065958967338254336
https://twitter.com/TindrasGrove/status/1065965987558637569
ITEAD
Deal: 15% off Airspy products with code: BF2018
Plus, RT https://twitter.com/lambdaprog/status/1065946393423093761 for a chance to win free stuff
Date: Current – ?
Link: https://www.itead.cc/search/result/?cat=&q=airspy
Source: https://twitter.com/lambdaprog/status/1065946393423093761
https://twitter.com/BBhacKing/status/1065972117534056448
Adafruit
Deal: 20% off Feathers and 15% off items storewide with code: BLACKFRUIT + freebies
Date: 11/23/2018 until 11:59 PM EST
Link: www.adafruit.com
Source: https://twitter.com/adafruit/status/1065832822928277505
https://twitter.com/Ihnatko/status/1065994979410157568
Google Titan Key
Deal: $10 off
Date: 11/23 – 11/26
Link: https://store.google.com/product/titan_security_key_kit
Source: @BanyonLabs
Caard
Deal: 50% off a Pro upgrade OR renewal w/code: BF2018FTW
Date: Current – 11/30
Link: https://carrd.co/
Source: https://twitter.com/ajlkn/status/1065638260033110022
Hacker Boxes:
Deal: Various discounts ~20% – 25% off
Date: Current – 11/27
Link: https://hackerboxes.com/
Source: https://twitter.com/HackerBoxes/status/1065995801871159296
@BanyanLabs