So this morning I was listening to the radio on the drive into work when the DJ made an interesting statement.  Turns out….he was right.  Today marks the 40th anniversary of the very first spam message.  We all love to hate the spam that fills our inboxes.  On May 3, 1978 a guy named Gary Thuerk who was a marketer for Digital Equipment Corporation to 400 of the 2600 (about 15%) of the users of the ARPAnet.  What was he trying to sell?  An invitation for recipients to attend an open-house to sell computers.
Care to see the first message?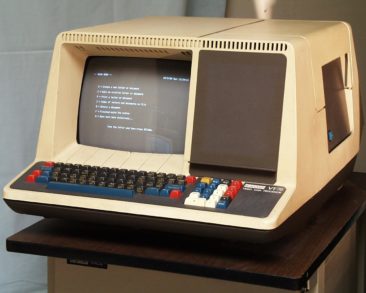 DIGITAL WILL BE GIVING A PRODUCT PRESENTATION OF THE NEWEST MEMBERS OF THE

DECSYSTEM-20 FAMILY; THE DECSYSTEM-2020, 2020T, 2060, AND 2060T. THE

DECSYSTEM-20 FAMILY OF COMPUTERS HAS EVOLVED FROM THE TENEX OPERATING SYSTEM

AND THE DECSYSTEM-10 <PDP-10> COMPUTER ARCHITECTURE. BOTH THE DECSYSTEM-2060T

AND 2020T OFFER FULL ARPANET SUPPORT UNDER THE TOPS-20 OPERATING SYSTEM.

THE DECSYSTEM-2060 IS AN UPWARD EXTENSION OF THE CURRENT DECSYSTEM 2040

AND 2050 FAMILY. THE DECSYSTEM-2020 IS A NEW LOW END MEMBER OF THE

DECSYSTEM-20 FAMILY AND FULLY SOFTWARE COMPATIBLE WITH ALL OF THE OTHER

DECSYSTEM-20 MODELS.

WE INVITE YOU TO COME SEE THE 2020 AND HEAR ABOUT THE DECSYSTEM-20 FAMILY

AT THE TWO PRODUCT PRESENTATIONS WE WILL BE GIVING IN CALIFORNIA THIS

MONTH. THE LOCATIONS WILL BE:

TUESDAY, MAY 9, 1978 – 2 PM

HYATT HOUSE (NEAR THE L.A. AIRPORT)

LOS ANGELES, CA

THURSDAY, MAY 11, 1978 – 2 PM

DUNFEY'S ROYAL COACH

SAN MATEO, CA

(4 MILES SOUTH OF S.F. AIRPORT AT BAYSHORE, RT 101 AND RT 92)

A 2020 WILL BE THERE FOR YOU TO VIEW. ALSO TERMINALS ON-LINE TO OTHER

DECSYSTEM-20 SYSTEMS THROUGH THE ARPANET. IF YOU ARE UNABLE TO ATTEND,

PLEASE FEEL FREE TO CONTACT THE NEAREST DEC OFFICE

FOR MORE INFORMATION ABOUT THE EXCITING DECSYSTEM-20 FAMILY.